This post only includes books that were not featured in past posts. For even more visibly lesbian goodness, check out posts from 2021, 2020, and 2019, too!
Books to Read Now
Instant I Do could be Kris Zavala's big break. She's right on the cusp of really making it as an influencer, so a stint on reality TV is the perfect chance to elevate her brand. And $100,000 wouldn't hurt, either.
D'Vaughn Miller is just trying to break out of her shell. She's sort of neglected to come out to her mom for years, so a big splashy fake wedding is just the excuse she needs.
All they have to do is convince their friends and family they're getting married in six weeks. If anyone guesses they're not for real, they're out. Selling their chemistry on camera is surprisingly easy, and it's still there when no one else is watching, which is an unexpected bonus. Winning this competition is going to be a piece of wedding cake.
But each week of the competition brings new challenges, and soon the prize money's not the only thing at stake. A reality show isn't the best place to create a solid foundation, and their fake wedding might just derail their relationship before it even starts.
Buy it: Bookshop | Amazon | IndieBound
When bookish young American Sylvia Beach opens Shakespeare and Company on a quiet street in Paris in 1919, she has no idea that she and her new bookstore will change the course of literature itself.
Shakespeare and Company is more than a bookstore and lending library: Many of the prominent writers of the Lost Generation, like Ernest Hemingway, consider it a second home. It's where some of the most important literary friendships of the twentieth century are forged—none more so than the one between Irish writer James Joyce and Sylvia herself. When Joyce's controversial novel Ulysses is banned, Beach takes a massive risk and publishes it under the auspices of Shakespeare and Company.
But the success and notoriety of publishing the most infamous and influential book of the century comes with steep costs. The future of her beloved store itself is threatened when Ulysses' success brings other publishers to woo Joyce away. Her most cherished relationships are put to the test as Paris is plunged deeper into the Depression and many expatriate friends return to America. As she faces painful personal and financial crises, Sylvia—a woman who has made it her mission to honor the life-changing impact of books—must decide what Shakespeare and Company truly means to her.
Buy it: Bookshop | Amazon | IndieBound
Chance has been in love only once, but it wasn't with the girlfriend she stayed with for far too long. The same girlfriend who dropped Chance when she became too inconvenient. Or maybe just boring.
To bury her disappointment, Chance tries to return to the woman she loved back when she was too afraid to be herself. A stud attracted to other studs.
Instead of her old love, though, Chance finds Garet: a new and persistent admirer with the kind of swagger that leaves Chance weak in the knees. Garet is hot and very popular with her half a million followers on social media. She's also a lot younger than Chance is used to. Not to mention there's something familiar about her, something dangerous, that Chance can't quite put her finger on.
Buy it : Amazon
She Gets the Girl by Rachael Lippincott and Alyson Derrick
Alex Blackwood is a little bit headstrong, with a dash of chaos and a whole lot of flirt. She knows how to get the girl. Keeping her on the other hand…not so much. Molly Parker has everything in her life totally in control, except for her complete awkwardness with just about anyone besides her mom. She knows she's in love with the impossibly cool Cora Myers. She just…hasn't actually talked to her yet.
Alex and Molly don't belong on the same planet, let alone the same college campus. But when Alex, fresh off a bad (but hopefully not permanent) breakup, discovers Molly's hidden crush as their paths cross the night before classes start, they realize they might have a common interest after all. Because maybe if Alex volunteers to help Molly learn how to get her dream girl to fall for her, she can prove to her ex that she's not a selfish flirt. That she's ready for an actual commitment. And while Alex is the last person Molly would ever think she could trust, she can't deny Alex knows what she's doing with girls, unlike her.
As the two embark on their five-step plans to get their girls to fall for them, though, they both begin to wonder if maybe they're the ones falling…for each other.
Buy it: Bookshop | Amazon | IndieBound
Aspen Silverglade used to be a force for good, but now she's just a sword for hire. On the run from the people she once trusted most, she needs to keep her head down and keep moving.
But old habits are hard to quit. One night in a tavern, Aspen tries to save a woman from some unwanted attention. The woman, Charm Linville, is in the middle of a subtle and delicate act of thievery, and she does not appreciate Aspen blundering in.
The disastrous and public rescue-gone-wrong makes the townspeople think Aspen and Charm are a couple. This mistake sets Aspen's bloodthirsty betrayers on Charm's trail, tying the two of them together.
Even if Aspen can't run from her past any longer, Charm shouldn't have to suffer. Despite Aspen's determination to work alone, Charm insists on helping—and she has a past of her own. The two of them don't care for each other's methods, but as they journey through the villages and wildernesses of Falland, solving problems and meeting magical friends and foes, Aspen and Charm grudgingly come to care for each other. Can these two guarded, stubborn women admit their feelings, or will Aspen's enemies kill them first?
Buy it: Amazon
Books are Rosie Taft's life. And ever since she took over her mother's beloved Manhattan bookstore, they've become her home too. The only thing missing is her own real-life romance like the ones she loves to read about, and Rosie has an idea of who she might like to sweep her off her feet. She's struck up a flirty online friendship with lesbian romance author Brie, and what could be more romantic than falling in love with her favorite author?
Jane Breslin works hard to keep her professional and personal lives neatly separated. By day, she works for the family property development business. By night, she puts her steamier side on paper under her pen name: Brie. Jane hasn't had much luck with her own love life, but her online connection with a loyal reader makes Jane wonder if she could be the one.
When Rosie learns that her bookstore's lease has been terminated by Jane's company, romance moves to the back burner. Even though they're at odds, there's no denying the sparks that fly every time they're together. When their online identities are revealed, will Jane be able to write her way to a happy ending, or is Rosie's heart a closed book?
Buy it: Bookshop | Amazon | IndieBound
Three factions vie for control of the galaxy. Rig, a gunslinging, thieving, rebel with a cause, doesn't give a damn about them and she hasn't looked back since abandoning her faction three years ago.
That is, until her former faction sends her a message: return what she stole from them, or they'll kill her twin sister.
Rig embarks on a journey across the galaxy to save her sister – but for once she's not alone. She has help from her network of resistance contacts, her taser-wielding librarian girlfriend, and a mysterious bounty hunter.
If Rig fails and her former faction finds what she stole from them, trillions of lives will be lost–including her sister's. But if she succeeds, she might just pull the whole damn faction system down around their ears. Either way, she's going to do it with panache and pizzazz.
Buy it: Amazon | IndieBound
Reaching far beyond the confines of traditional erotica, prepare to explore the intersections of ace and kink, of pan and submissive, of exquisite torment and explicit consent.
In the sixth stunning and representative volume, Sinclair Sexsmith once again offers a dazzling array of voices, perspectives, and persuasions navigating boundaries and identities in truly inventive narratives. These twenty-three steamy stories are meant not just to titillate, but to validate—spanning past the pulsing power of desire to make pleasure and trembling release both a healing and radical act.
Find and then lose yourself as you traverse the complexities of full-spectrum sexuality, one delectable story at a time.
Buy it: Amazon | IndieBound
Claudia Lin is used to disregarding her fractious family's model-minority expectations: she has no interest in finding either a conventional career or a nice Chinese boy. She's also used to keeping secrets from them, such as that she prefers girls—and that she's just been stealth-recruited by Veracity, a referrals-only online-dating detective agency.
A lifelong mystery reader who wrote her senior thesis on Jane Austen, Claudia believes she's landed her ideal job. But when a client goes missing, Claudia breaks protocol to investigate—and uncovers a maelstrom of personal and corporate deceit. Part literary mystery, part family story, The Verifiers is a clever and incisive examination of how technology shapes our choices, and the nature of romantic love in the digital age.
Buy it: Bookshop | Amazon | IndieBound
Elise Beaumont is cursed. With every touch, she experiences exactly how her loved ones will die. And after her brother's death—a death she predicted but was unable to prevent—Elise is desperate to get rid of her terrible gift, no matter the cost.
Claire Montgomery also has a unique relationship with death, mostly because she's already dead. Technically, anyway. Claire is a vampire, and she's been assigned by the Veil to help Elise master her rare Death Oracle powers.
At first, Elise is reluctant to work with a vampire, but when she predicts a teacher's imminent murder, she's determined to stop the violent death, even if it means sacrificing her own future to secure Claire's help.
The trouble is, Claire and Elise aren't the only paranormals in town—a killer is stalking the streets, and Claire can't seem to shake the pull she feels toward Elise, a romance that could upend the Veil's mission. But as Elise and Claire grow closer, Elise begins to wonder—can she really trust someone tasked with securing her loyalty? Someone who could so easily kill her? Someone who might hold the key to unraveling her brother's mysterious death?
Buy it: Bookshop | Amazon | IndieBound
Harlem, 1926. Young black girls like Louise Lloyd are ending up dead.
Following a harrowing kidnapping ordeal when she was in her teens, Louise is doing everything she can to maintain a normal life. She"s succeeding, too. She spends her days working at Maggie"s Café and her nights at the Zodiac, Manhattan"s hottest speakeasy. Louise"s friends might say she"s running from her past and the notoriety that still stalks her, but don"t tell her that.
When a girl turns up dead in front of the café, Louise is forced to confront something she"s been trying to ignore–several local black girls have been murdered over the past few weeks. After an altercation with a local police officer gets her arrested, Louise is given an ultimatum: She can either help solve the case or let a judge make an example of her.
Louise has no choice but to take the case and soon finds herself toe-to-toe with a murderous mastermind. She'll have to tackle her own fears and the prejudices of New York City society if she wants to catch a killer and save her own life in the process.
Buy it: Bookshop | Amazon | Indigo | B&N | Indiebound
The Great War changed everything for Lady Harriet Cunningham. Instead of being presented at eighteen, she trained to be a nurse and shared forbidden kisses with her colleagues.
But now in 1923, at the age of 24, Harriet is facing spinsterhood.
It's not such a ghastly prospect to her, but as the daughter of the Earl of Creoch, there's a certain expectation that she must meet. So, in a last attempt to find a match for their daughter to see her safe and secure, they send her to her aunt and uncle in New York.
Only when she gets there, she and her cousin, a man who, like her, suffers from the weight of expectation from his father, decide on one last hoorah as a memory to hold close to their heart in their later life.
But when they arrive at the speakeasy hidden beneath a small bookstore, Harriet finds herself entranced by the singer. No matter how hard she wants to please her family and do her duty, she finds that there's something about the woman that she can't stay away from — that she can't ignore her heart. Which is loudly calling for Miss Rosalie Smith.
Buy it: Amazon
Imprisoned by her dictator brother, Malini spends her days in isolation in the Hirana: an ancient temple that was once the source of the powerful, magical deathless waters — but is now little more than a decaying ruin.
Priya is a maidservant, one among several who make the treacherous journey to the top of the Hirana every night to clean Malini's chambers. She is happy to be an anonymous drudge, so long as it keeps anyone from guessing the dangerous secret she hides.
But when Malini accidentally bears witness to Priya's true nature, their destinies become irrevocably tangled. One is a vengeful princess seeking to depose her brother from his throne. The other is a priestess seeking to find her family. Together, they will change the fate of an empire.
Buy it: Bookshop | Amazon | B&N | IndieBound | Book Depository
The Hummingbird Sanctuary by Erin Zak
Enjoy your vacation at the Hummingbird Sanctuary, Colorado's hottest resort destination. Come for the mountains, stay for the charm, and enjoy the drama as Olive, Eleanor, and Harriet figure out their lives, their loves, and the meaning of true friendship.
Owning and operating the Hummingbird Sanctuary was supposed to be the best time of Olive Zyntarski's life. She was going to tackle the future with eyes wide open and forget about her guilty conscience. All that changes when a chance meeting with a mysterious new guest has Olive's long-buried secrets bubbling to the surface.
As marketing director, Eleanor Fitzwallace knows how to present everything in its best light, everything except her nonexistent love life. When her high school heartbreak unexpectedly saunters into the Sanctuary's restaurant, Eleanor's determined to ignore her. She wants real love, and people don't change, do they?
After hitting rock bottom, Harriet Marshall made a promise to herself: no more one-night stands that make her feel bad about herself. She's determined to turn her life around, and that means focusing on keeping the Sanctuary's restaurant and bar hip, trendy, and booked solid. So, of course, she meets the most gorgeous woman ever, and everything changes.
Buy it: Bookshop | Amazon | Indiebound
Books To Preorder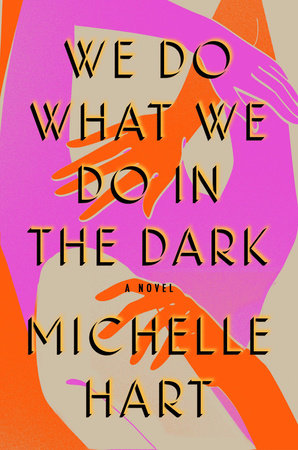 Mallory is a freshman in college, reeling from her mother's recent death, when she encounters the woman. She sees her for the first time at the university's gym, immediately entranced. Soon, they meet, drawn by an electric tension and shared past wounds; before long, they begin sleeping together in secret. Self-possessed, successful, brilliant, and aloof—the woman is everything Mallory wants…and wants to be. Desiring not only the woman but also the idea of who she is when they're together, Mallory retreats from the rest of the world, solidifying a sense of aloneness that has both haunted and soothed her since childhood and will continue to do so for years even after the affair ends. As an adult, Mallory must decide whether to stay safely in isolation or step fully into the world, to confront what the woman meant to her and how their relationship shaped her, for better or worse.
Mallory's life is transformed by loss and by love and by discovering who she is while enduring both. In this enthralling debut novel, the complexities of influence, obsession, and admiration reveal how desire and its consequences can alter the trajectory of someone's life.
Buy it: Amazon | IndieBound
At her day job in a Christian bakery and with her conservative family, Amy plays the role of a straight, church-going young woman—exactly what's expected in mid-2010s Tulsa, Oklahoma, the "Buckle of the Bible Belt." But at night, she tends bar at the only place in town that truly feels like home: Ruby Red's, a lovably grungy queer bar with a group of regulars who have become her chosen family. Amy's spent a lifetime learning how to walk this fine line, placing others before herself so effortlessly that she doesn't even realize she's lost touch with her own needs and desires.
Still, everything seems more than fine, especially when Amy falls into a whirlwind romance with Charley, a charming newcomer to Tulsa. But then Amy is suddenly outed and subsequently fired from her bakery job. When a new friend begs her to fill in for one of the bridesmaids at her wedding—and offers to pay Amy more than she makes in a single night at Ruby Red's—she can't afford to turn it down. As her relationship with Charley heats up, this one-off opportunity turns into a full-time business, thanks to Amy's baking talents, crafting skills, and expert ability to become whatever other people need her to be.
Between weddings, bachelorette parties, bridal showers, and dress fittings, Amy's in her element, her years of watching rom-coms and Say Yes to the Dress finally paying off. But at what cost? Gay marriage is not legal, yet she's playing the role of a straight girl, working hard to facilitate strangers' special days even while she's secretly dreaming of her own potential wedding day with Charley. When Amy's precarious balancing act strains her relationships to a breaking point, she must decide what it looks like to be true to herself—and if she has the courage to try.
Buy it: Bookshop | Amazon | IndieBound
Seventeen-year-old Yamilet Flores prefers drawing attention for her killer eyeliner, not for being the new kid at a mostly white, very rich, Catholic school. But at least here no one knows she's gay, and Yami intends to keep it that way. After being outed by her crush and ex-best friend, she could use the fresh start.
At Slayton Catholic, Yami has new priorities: make her mom proud, keep her brother out of trouble, and most importantly, don't fall in love. Granted, she's never been great at any of those things, but that's a problem for Future Yami.
The thing is, it's hard to fake being straight when Bo, the only openly queer girl at school, is so annoyingly perfect. And talented. And confident. And cute. So cute. Yami isn't sure if she likes Bo or if she's just jealous of her unapologetic nature. Either way, she isn't ready to make the same mistake again. If word got to her mom, she could face a lot worse than rejection.
Buy it: Amazon | IndieBound
Seventeen-year-old Eleanor is the least likely person in Salem to believe in witchcraft—or think that her life could be transformed by mysterious forces. Ostracized by her classmates after losing her best friend and first love, Chloe, Eleanor has spent the past year in a haze, vowing to stay away from anything resembling romance.
But when a handwritten guide to tarot arrives in the mail at the witchy souvenir store where Eleanor works, it seems to bring with it the message that magic is about to enter her life. Cynical Eleanor is quick to dismiss this promise, until real-life witch Pix shows up with an unusual invitation. Inspired by the magic and mystery of the tarot, Eleanor decides to open herself up to making friends with Pix and her coven of witches, and even to the possibility of a new romance.
But Eleanor's complicated history in Salem continues to haunt her, and she is desperate to keep Pix from finding out the truth. Eleanor will have to reckon with the old ghosts that threaten to destroy everything, even her chance at new love.
Buy it: Bookshop | Amazon | IndieBound
I Know What You Did Last Summer meets The Haunting of Hill House in this atmospheric, eerie teen thriller following an estranged group of friends being haunted by their friend who died last summer. 
Emily Joiner was once part of an inseparable group—she was a sister, a best friend, a lover, and a rival. Summers without Emily were unthinkable. Until the fire burned the lake house to ashes with her inside.
A year later, it's in Emily's honor that Chelsea and her four friends decide to return. The house awaits them, meticulously rebuilt. Only, Chelsea is haunted by ghostly visions. Loner Ryan stirs up old hurts and forces golden boy Chase to play peacemaker. Which has perfect hostess Kennedy on edge as eerie events culminate in a stunning accusation: Emily's death wasn't an accident. And all the clues needed to find the person responsible are right here.

As old betrayals rise to the surface, Chelsea and her friends have one night to unravel a mystery spanning three summers before a killer among them exacts their revenge. 
Buy it: https://linktr.ee/danamele
Amber McCloud's dream is to become cheer captain at the end of the year, but it's an extra-tall order to be joyful and spirited when the quarterback of your team has been killed in a car accident. For both the team and the squad, watching Robbie get replaced by newcomer Jack Walsh is brutal. And when it turns out Jack is actually short for Jaclyn, all hell breaks loose.
The players refuse to be led by a girl, the cheerleaders are mad about the changes to their traditions, and the fact that Robbie's been not only replaced but outshined by a QB who wears a sports bra has more than a few Atherton Alligators in a rage. Amber tries for some semblance of unity, but it quickly becomes clear that she's only got a future on the squad and with her friends if she helps them take Jack down.
Just one problem: Amber and Jack are falling for each other, and if Amber can't stand up for Jack and figure out how to get everyone to fall in line, her dream may come at the cost of her heart.
Buy it: Amazon | B&N | IndieBound | Book Depository
Space Story by Fiona Ostby (June 28th)
It started on earth, where two women meet at the space academy and fall in love. Told in three interwoven stories with beautiful art, Space Story is an interstellar tale of a family separated when the planet becomes uninhabitable by humans. Safe travel to the space station at first seemed a matter of time, then restricted, then… improbable. Yet despite the sadness, anxiety, and frustration in the void of space, hope kindles silently deep inside, whispering of a future and new beginnings on the horizon.
By debut author Fiona Ostby, Space Story weaves a poignant, moving story of discovering love and finding strength and courage—even in the darkest moments.
Buy it: Bookshop | Amazon | IndieBound
The year is 1960, and Gunsmoke is the most popular show on TV. Elvis Presley tops the Billboard charts, and a charismatic young senator named John F. Kennedy is running for president. And in North Carolina, four young Black men sit down at a Woolworth's lunch counter and demand service. Enter Esther Jane (EJ) Cloud, a forty-something spinster who manages the Dead Letter Office at the Winston-Salem post office. EJ leads a quiet life in her Old Salem ancestral home and spends her free time volunteering in the town's 18th-century hortus medicus garden.
One sunny Spring morning, EJ's simple life is turned upside down when the town's master gardener unceremoniously hands her a stack of handwritten letters that have all been addressed to a nonexistent person in the garden. This simple act sets in motion a chain of events that will lead EJ on a life-altering quest to uncover the identity of the mysterious letter writer―and into a surprising head-on confrontation with the harsh realities of the racial injustice that is as deeply rooted in the life of her community as the ancient herbs cultivated in the Moravian garden.
When EJ is forced to read the letters to look for clues about the anonymous sender, what she discovers are lyrical tales of a forbidden passion that threaten to unravel the simple contours of her unexamined life. EJ's official quest soon morphs into a journey of self-discovery as she becomes more deeply enmeshed in the fate of the mysterious letter writer, "Dorothea." Her surprising accomplice in solving the mystery of the letters becomes one, Harrie Hart: a savvy, street smart ten-year-old, wielding an eye patch and a limitless supply of aphorisms. Together, Harrie and EJ make seminal pilgrimages to the tiny town of Paradise to try and uncover the identity of the mercurial sender and, ultimately, learn a better way to navigate the changing world around them.
Buy it: Bookshop | Amazon | IndieBound
Out on the Yorkshire Moors lives a secret line of people for whom books are food, and who retain all of a book's content after eating it. To them, spy novels are a peppery snack; romance novels are sweet and delicious. Eating a map can help them remember destinations, and children, when they misbehave, are forced to eat dry, musty pages from dictionaries.
Devon is part of The Family, an old and reclusive clan of book eaters. Her brothers grow up feasting on stories of valor and adventure, and Devon—like all other book eater women—is raised on a carefully curated diet of fairytales and cautionary stories.
But real life doesn't always come with happy endings, as Devon learns when her son is born with a rare and darker kind of hunger—not for books, but for human minds.
Buy it: Bookshop | Amazon | IndieBound
Where Echoes Die by Courtney Gould (September 20th)
Beck Birsching has been adrift since the death of her mother, a brilliant but troubled investigative reporter. She finds herself unable to stop herself from slipping into memories of happier days, clamoring for a time when things were normal. So when a mysterious letter in her mother's handwriting arrives in the mail with the words Come and find me, pointing to a town called Backravel, Beck hopes that it may hold the answers.
But when Beck and her sister Riley arrive in Backravel, Arizona it's clear that there's something off about the town. There are no cars, no cemeteries, no churches. The town is a mix of dilapidated military structures and new, shiny buildings, all overseen by the town's gleaming treatment center high on a plateau. No one seems to remember when they got there, and the only people who seem to know more than they're letting on is the town's enigmatic leader and his daughter, Avery.
As the sisters search for answers about their mother, Beck and Avery become more drawn together, and their unexpected connection brings up emotions Beck has buried since her mother's death. Beck is desperate to hold onto the way things used to be, and when she starts losing herself in Backravel and its connection to her mother, will there be a way for Beck to pull herself out?
Buy it: Bookshop | Amazon | IndieBound
I'm the Girl by Courtney Summers (September 27th)
When sixteen-year-old Georgia Avis discovers the dead body of thirteen-year-old Ashley James, she teams up with Ashley's older sister, Nora, to find and bring the killer to justice before he strikes again. But their investigation throws Georgia into a world of unimaginable privilege and wealth, without conscience or consequence, and as Ashley's killer closes in, Georgia will discover when money, power and beauty rule, it might not be a matter of who is guilty―but who is guiltiest.
A spiritual successor to the 2018 breakout hit, Sadie, I'm the Girl is a masterfully written, bold, and unflinching account of how one young woman feels in her body as she struggles to navigate a deadly and predatory power structure while asking readers one question: if this is the way the world is, do you accept it?
Buy it: Bookshop | Amazon | IndieBound
Season of Love by Helena Greer (October 11th)
A witty, glittering rom-com about finding the courage to face your past and learning what it truly means to return home, perfect for fans of the Hallmark channel (but queer and Jewish!), Jenny Bayliss, and Alexandra Bellefleur.
Buy it: Amazon | IndieBound
In this funny, feminist, and queer middle grade debut, seventh-grader Hazel Hill is too busy for friends. No, really. She needs to focus on winning the school-wide speech competition over her nemesis, the popular and smart Ella Quinn, after last year's embarrassing Hyperbole/Hyperbowl mishap that cost her first place. But when Hazel discovers Ella is being harassed by golden boy Tyler Harris, she has to choose between winning and doing the right thing. No one would believe that a nice boy like Tyler would harass and intimidate a nice girl like Ella, but Hazel knows the truth—and she's determined to prove it.
Buy it: Bookshop | Amazon | B&N | IndieBound
It all starts when Shani runs into May. Like, literally. With her mom's Subaru.
Attempted vehicular manslaughter was not part of Shani's plan. She was supposed to be focusing on her monthlong paleoichthyology internship. She was going to spend all her time thinking about dead fish and not at all about how she was unceremoniously dumped days before winter break.
It could be going better.
But when a dog-walking gig puts her back in May's path, the fossils she's meant to be diligently studying are pushed to the side—along with the breakup.
Then they're snowed in together on Christmas Eve. As things start to feel more serious, though, Shani's hurt over her ex-girlfriend's rejection comes rushing back. Is she ready to try a committed relationship again, or is she okay with this just being a passing winter fling?
Buy it: Bookshop | Amazon | IndieBound
One year ago, recent Portland transplant Ellie Oliver had her dream job in animation and a Christmas Eve meet-cute with a woman at a bookstore that led her to fall in love over the course of a single night. But after a betrayal the next morning and the loss of her job soon after, she finds herself adrift, alone, and desperate for money.
Finding work at a local coffee shop, she's just getting through the days—until Andrew, the shop's landlord, proposes a shocking, drunken plan: a marriage of convenience that will give him his recent inheritance and alleviate Ellie's financial woes and isolation. They make a plan to spend the holidays together at his family cabin to keep up the ruse. But when Andrew introduces his new fiancée to his sister, Ellie is shocked to discover it's Jack—the mysterious woman she fell for over the course of one magical Christmas Eve the year before. Now, Ellie must choose between the safety of a fake relationship and the risk of something real.
Buy it: Bookshop | Amazon | IndieBound
Monster. Butcher. Bloodwinn.
Ranka is tired of death. All she wants now is to be left alone, living out her days in Witchik's wild north with the coven that raised her, attempting to forget the horrors of her past. But when she is named Bloodwinn, the next treaty bride to the human kingdom of Isodal, her coven sends her south with a single directive: kill him. Easy enough, for a blood-witch whose magic compels her to kill.
Except the prince is gentle, kind, and terrified of her. He doesn't want to marry Ranka; he doesn't want to be king at all. And it's his sister—the wickedly smart, infuriatingly beautiful Princess Aramis—who seems to be real threat.
But when witches start turning up dead, murdered by a mysterious, magical plague, Aramis makes Ranka an offer: help her develop a cure, and in return, she'll help Ranka learn to contain her deadly magic. As the coup draws nearer and the plague spreads, Ranka is forced to question everything she thought she knew about her power, her past, and who she's meant to fight for. Soon, she will have to decide between the coven that raised her and the princess who sees beyond the monster they shaped her to be.
But as the bodies pile up, a monster may be exactly what they need.
Buy it: Bookshop | Amazon | IndieBound
The most interesting things in Maud Blyth's life have happened to her brother Robin, but she's ready to join any cause, especially if it involves magical secrets that may threaten the whole of the British Isles. Bound for New York on the R.M.S. Lyric, she's ready for an adventure.
What she actually finds is a dead body, a disrespectful parrot, and a beautiful stranger in Violet Debenham, who is everything—a magician, an actress, a scandal—Maud has been trained to fear and has learned to desire. Surrounded by the open sea and a ship full of loathsome, aristocratic suspects, they must solve a murder and untangle a conspiracy that began generations before them.
Buy it: Bookshop | Amazon | IndieBound
Securing Ava by Anne Shade (November 1st)
Ava Prescott has had one goal in life, to carry on the Prescott legacy by taking the reins of Diamond Unlimited Wealth Management. Her father's determination to uphold the company's wholesome family image propels Ava into a reluctant fake relationship with Kyle, a man she's sure is a threat to the business. When her father is the victim of a suspicious accident, Ava believes Kyle is responsible and has no choice but to run.
Paige Richards saw enough violence to last a lifetime during her years as a counterintelligence specialist. She's ready for some peace on her ranch in Oklahoma and is paying the bills as a private investigator. Paige takes a case to locate and bring back runaway heiress Ava Prescott. It seems simple enough, until she stumbles upon a bungled kidnapping attempt and her peaceful life is turned upside down. Now she must use every skill she has to secure Ava.
As they try to figure out who is out to hurt Ava and her family, Paige and Ava fight to stay one step ahead of the threat and resist their growing attraction. But ignoring their feelings may prove impossible when their hearts and lives are at stake.
Buy it: Bookshop | Amazon | IndieBound
Add to Your TBR