All release dates and covers are for titles' US publication.
Set in Vienna from 1910 to 1946, All of You Every Single One is an atmospheric, original, and deeply moving novel about family, freedom, and how true love might survive impossible odds. Julia Lindqvist, a woman unhappily married to a famous Swedish playwright, leaves her husband to begin a passionate affair with a female tailor named Eve. The pair run away together and settle in the more liberal haven of Vienna, where they fall in love, navigate the challenges of their newfound independence, and find community in the city's Jewish quarter. But Julia's yearning for a child throws their fragile happiness into chaos and threatens to destroy her life and the lives of those closest to her. Ada Bauer's wealthy industrialist family have sent her to Dr. Freud in the hope that he can cure her mutism—and do so without a scandal. But help will soon come for Ada from an unexpected place, changing many lives irrevocably.
Through the lives of her queer characters, and against the changing backdrop of one of the greatest cities of the age, Hitchman asks what it's like to live through oppression, how personal decisions become political, and how far one will go to protect the ones they love. Moving across Europe and through decades, Hitchman's sophomore novel is an intensely poignant portrait of life and love on the fringes of history.
Buy it: Bookshop | Amazon | IndieBound
When bookish young American Sylvia Beach opens Shakespeare and Company on a quiet street in Paris in 1919, she has no idea that she and her new bookstore will change the course of literature itself.
Shakespeare and Company is more than a bookstore and lending library: Many of the prominent writers of the Lost Generation, like Ernest Hemingway, consider it a second home. It's where some of the most important literary friendships of the twentieth century are forged—none more so than the one between Irish writer James Joyce and Sylvia herself. When Joyce's controversial novel Ulysses is banned, Beach takes a massive risk and publishes it under the auspices of Shakespeare and Company.
But the success and notoriety of publishing the most infamous and influential book of the century comes with steep costs. The future of her beloved store itself is threatened when Ulysses' success brings other publishers to woo Joyce away. Her most cherished relationships are put to the test as Paris is plunged deeper into the Depression and many expatriate friends return to America. As she faces painful personal and financial crises, Sylvia—a woman who has made it her mission to honor the life-changing impact of books—must decide what Shakespeare and Company truly means to her.
Buy it: Bookshop | Amazon | IndieBound
To Paradise by Hanya Yanagihara (January 11th)
In an alternate version of 1893 America, New York is part of the Free States, where people may live and love whomever they please (or so it seems). The fragile young scion of a distinguished family resists betrothal to a worthy suitor, drawn to a charming music teacher of no means. In a 1993 Manhattan besieged by the AIDS epidemic, a young Hawaiian man lives with his much older, wealthier partner, hiding his troubled childhood and the fate of his father. And in 2093, in a world riven by plagues and governed by totalitarian rule, a powerful scientist's damaged granddaughter tries to navigate life without him—and solve the mystery of her husband's disappearances.
These three sections are joined in an enthralling and ingenious symphony, as recurring notes and themes deepen and enrich one another: A townhouse in Washington Square Park in Greenwich Village; illness, and treatments that come at a terrible cost; wealth and squalor; the weak and the strong; race; the definition of family, and of nationhood; the dangerous righteousness of the powerful, and of revolutionaries; the longing to find a place in an earthly paradise, and the gradual realization that it can't exist. What unites not just the characters, but these Americas, are their reckonings with the qualities that make us human: Fear. Love. Shame. Need. Loneliness.
Buy it: Bookshop | Amazon | IndieBound
Iron Annie by Luke Cassidy (January 11th)
Originally published in the UK, this is the US version.
Dundalk—The Town, to locals—took Aoife in when she left home at eighteen. Now she's gone from a small-time slinger of hash to a bona fide player in Dundalk's criminal underworld. Aoife's smart, savvy, and cool under pressure. Except, that is, when it comes to Annie. Annie is mysterious and compelling, and Aoife is desperate to impress her and keep her close.
Unfortunately, not everyone in The Town shares Aoife's opinion of Annie. So much so that when Aoife's friend and associate, the Rat King, approaches her about off-loading ten kilos of stolen coke, he specifically tells her to keep Annie out of it. Aoife doesn't want to do the job without Annie, though, so she lands on an idea. Annie has contacts in the UK, and sure it'd be better to get the coke as far away from Dundalk as possible. At first, everything goes to plan. But when Annie decides she'd like to stay in the UK, Aoife makes a decision that changes everything, and finds her whole world turned upside down.
Buy it: Amazon | IndieBound
The first openly nonbinary contestant on America's favorite cooking show falls for their clumsy competitor in this delicious romantic comedy debut "that is both fantastically fun and crack your heart wide open vulnerable." (Rosie Danan, author of The Roommate)
Recently divorced and on the verge of bankruptcy, Dahlia Woodson is ready to reinvent herself on the popular reality competition show Chef's Special. Too bad the first memorable move she makes is falling flat on her face, sending fish tacos flying—not quite the fresh start she was hoping for. Still, she's focused on winning, until she meets someone she might want a future with more than she needs the prize money.
After announcing their pronouns on national television, London Parker has enough on their mind without worrying about the klutzy competitor stationed in front of them. They're there to prove the trolls—including a fellow contestant and their dad—wrong, and falling in love was never part of the plan.
As London and Dahlia get closer, reality starts to fall away. Goodbye, guilt about divorce, anxiety about uncertain futures, and stress from transphobia. Hello, hilarious shenanigans on set, wedding crashing, and spontaneous dips into the Pacific. But as the finale draws near, Dahlia and London's steamy relationship starts to feel the heat both in and outside the kitchen—and they must figure out if they have the right ingredients for a happily ever after.
Buy it: Bookshop | Amazon | IndieBound
Real Easy by Marie Rutkoski (January 18th)
It's 1999, and Samantha has danced for years at the Lovely Lady strip club. She's not used to taking anyone under her wing―after all, between her disapproving boyfriend and his daughter, who may as well be her own child, she has enough to worry about. But when Samantha overrides her better judgment to drive a new dancer home, they are run off the road. The police arrive at the scene of the accident―but find only one body.
Georgia, another dancer, is drawn into the investigation as she tries to assist Holly, a Harvard-educated detective with a complicated story of her own. As the point of view shifts from dancers and detectives to club patrons and children, the women round up a list of suspects, all the while grappling with their understandings of loss and love.
Buy it: Bookshop | Amazon | IndieBound
The Falcon and the Foe by A.J. Truman (January 24th)
Two single dads. One huge grudge. And one tiny tent.
It's hard enough balancing two jobs with raising my son solo. Forget dating. I barely have time for laundry.
But when my son's scouting troop The Falcons needed a co-scout leader, I couldn't say no. There's just one ginormous problem: the other scout leader Russ.
To all other parents, he's #DadGoals, Mr. Sexy Widower who lords over the drop off line.
To me? He's the bane of my picket-fenced existence – stuck up, anal (not in the fun way), and definitely the person who got me booted from the Parent Teacher Association. I can't let him wrest control of The Falcons and have history repeat itself – no matter how hot he looks in his khaki uniform.
Thing is, the more we work together, the more I glimpse the caring man lurking under the cold exterior. Maybe he isn't the completely wretched human being I thought.
We'd both sworn off romance to focus on fatherhood, and nothing's going to change that, not even sharing a too-small tent in the wilderness.
Right?
Buy it: Amazon
Perpetual West by Mesha Maren (January 25th)
When Alex and Elana move from small-town Virginia to El Paso, they are just a young married couple, each the other's best friend, intent on a new beginning. Born in Mexico but adopted by white American Pentecostal parents, Alex is hungry to learn about the place where he was born. He spends every free moment across the border in Juárez—perfecting his Spanish, hanging with a collective of young activists, and studying Mexican professional wrestling, "lucha libre," for his graduate work in sociology. Though Elana has enrolled at the local university as well, she feels disillusioned by academia and struggles to find her place in their new home. She also has no idea that Alex has fallen in love with Mateo, a lucha libre fighter.
When Alex goes missing and Elana can't determine whether he left of his own accord or was kidnapped, it's clear that neither of them is able to face who they really are. Spanning their journey from Virginia to Texas to Mexico, Mesha Maren's thrilling and fiercely intelligent follow-up to Sugar Run takes us from missionaries to wrestling matches to a luxurious cartel compound, and deep into the psychic choices that shape our identities.
Buy it: Bookshop | Amazon | IndieBound
This is the second book in the Erin McCabe Mysteries series
At first, the death of millionaire businessman Charles Parsons seems like a straightforward suicide. There's no sign of forced entry or struggle in his lavish New Jersey mansion—just a single gunshot wound from his own weapon. But days later, a different story emerges. Computer techs pick up a voice recording that incriminates Parsons' adoptive daughter, Ann, who duly confesses and pleads guilty.
Erin McCabe has little interest in reviewing such a slam-dunk case—even after she has a mysterious meeting with one of the investigating detectives, who reveals that Ann, like Erin, is a trans woman. Yet despite their misgivings, Erin and her law partner, Duane Swisher, ultimately can't ignore the pieces that don't fit.
As their investigation deepens, Erin and Swish convince Ann to withdraw her guilty plea. But Ann clearly knows more than she's willing to share, even if it means a life sentence. Who is she protecting, and why?
Fighting against time and a prosecutor hell-bent on notching another conviction, the two work tirelessly—Erin inside the courtroom, Swish in the field—to clear Ann's name. But despite Parsons' former associates' determination to keep his—and their own—illegal activities buried, a horrifying truth emerges—a web of human exploitation, unchecked greed, and murder. Soon, a quest to see justice served becomes a desperate struggle to survive . . .
Buy it: Bookshop | Amazon | IndieBound
Instant I Do could be Kris Zavala's big break. She's right on the cusp of really making it as an influencer, so a stint on reality TV is the perfect chance to elevate her brand. And $100,000 wouldn't hurt, either.
D'Vaughn Miller is just trying to break out of her shell. She's sort of neglected to come out to her mom for years, so a big splashy fake wedding is just the excuse she needs.
All they have to do is convince their friends and family they're getting married in six weeks. If anyone guesses they're not for real, they're out. Selling their chemistry on camera is surprisingly easy, and it's still there when no one else is watching, which is an unexpected bonus. Winning this competition is going to be a piece of wedding cake.
But each week of the competition brings new challenges, and soon the prize money's not the only thing at stake. A reality show isn't the best place to create a solid foundation, and their fake wedding might just derail their relationship before it even starts.
Buy it: Bookshop | Amazon | IndieBound
At thirty-seven years old, Stevie Green has had it with binge drinking and sleeping with strange men. When her mother asks her to return to her hometown of La Jolla, California, to help her move into a new house, she's desperate enough to say yes.
The move goes so well that Stevie starts her own decluttering business. She stops drinking. She hires her formerly estranged sister, Bonnie, to be her business partner. She rekindles a romance with her high school sweetheart, Brad. Things are better than ever—except for the complicated past Stevie can't seem to outrun.
Who was responsible for the high school scandal that caused her life to take a nosedive 20 years earlier? Why is she so secretive about the circumstances of her father's death? Why are her feelings for her ex-friend Chris so mystifying? Is she gay? Is she an alcoholic? If she's done drinking, then why can't she declutter the wine bottles from her car?
Buy it: Bookshop | Amazon | IndieBound
Manywhere by Morgan Thomas (January 25th)
The nine stories in Morgan Thomas's shimmering debut collection, Manywhere, witness Southern queer and genderqueer characters determined to find themselves reflected in the annals of history, at whatever cost. As each character traces deceit and violence through Southern tall tales and their own pasts, their journeys reveal the porous boundaries of body, land, and history, and the sometimes ruthless awakenings of self-discovery.
A trans woman finds her independence through the purchase of a pregnancy bump. A young Virginian flees their relationship, choosing instead to immerse themselves in the life of an intersex person from Colonial-era Jamestown. A young writer tries to evade the murky and violent legacy of an ancestor who supposedly disappeared into a midwifery bag. And in the uncanny title story, a young trans person brings home a replacement daughter for their elderly father.
Winding between reinvention and remembrance, transition and transcendence, these origin stories rebound across centuries. With warm, meticulous emotional intelligence, Thomas uncovers how the stories we borrow to understand ourselves in turn shape the people we become. Ushering in a new form of queer mythmaking, Manywhere introduces a storyteller of uncommon range and talent.
Buy it: Bookshop | Amazon | IndieBound
Valentine Layton, the Duke of Malvern, has twin problems: literally.
It was always his father's hope that Valentine would marry Miss Arabella Tarleton. But, unfortunately, too many novels at an impressionable age have caused her to grow up…romantic. So romantic that a marriage of convenience will not do and after Valentine's proposal she flees into the night determined never to set eyes on him again.
Arabella's twin brother, Mr. Bonaventure "Bonny" Tarleton, has also grown up…romantic. And fully expects Valentine to ride out after Arabella and prove to her that he's not the cold-hearted cad he seems to be.
Despite copious misgivings, Valentine finds himself on a pell-mell chase to Dover with Bonny by his side. Bonny is unreasonable, overdramatic, annoying, and…beautiful? And being with him makes Valentine question everything he thought he knew. About himself. About love. Even about which Tarleton he should be pursuing.
Buy it: Bookshop | Amazon | IndieBound
Base Notes by Lara Elena Donnelly (February 1st)
In New York City everybody needs a side hustle, and perfumer Vic Fowler has developed a delicate art that has proved to be very lucrative: creating bespoke scents that evoke immersive memories—memories that, for Vic's clients, are worth killing for. But the city is expensive, and these days even artisanal murder doesn't pay the bills. When Joseph Eisner, a former client with deep pockets, offers Vic an opportunity to expand the enterprise, the money is too good to turn down. But the job is too intricate—and too dangerous—to attempt alone.
Manipulating fellow struggling artists into acting as accomplices is easy. Like Vic, they too are on the verge of burnout and bankruptcy. But as relationships become more complicated, Vic's careful plans start to unravel. Hounded by guilt and a tenacious private investigator, Vic grows increasingly desperate to complete Eisner's commission. Is there anyone—friends, lovers, coconspirators—that Vic won't sacrifice for art?
Buy it: Bookshop | Amazon | IndieBound
Margot Cooper doesn't do relationships. She tried and it blew up in her face, so she'll stick with casual hookups, thank you very much. But now her entire crew has found "the one" and she's beginning to feel like a fifth wheel. And then fate (the heartless bitch) intervenes. While touring a wedding venue with her engaged friends, Margot comes face-to-face with Olivia Grant—her childhood friend, her first love, her first… well, everything. It's been ten years, but the moment they lock eyes, Margot's cold, dead heart thumps in her chest.
Olivia must be hallucinating. In the decade since she last saw Margot, her life hasn't gone exactly as planned. At almost thirty, she's been married… and divorced. However, a wedding planner job in Seattle means a fresh start and a chance to follow her dreams. Never in a million years did she expect her important new client's Best Woman would be the one that got away.
When a series of unfortunate events leaves Olivia without a place to stay, Margot offers up her spare room because she's a Very Good Person. Obviously. It has nothing to do with the fact that Olivia is as beautiful as ever and the sparks between them still make Margot tingle. As they spend time in close quarters, Margot starts to question her no-strings stance. Olivia is everything she's ever wanted, but Margot let her in once and it ended in disaster. Will history repeat itself or should she count her lucky stars that she gets a second chance with her first love?
Buy it: Bookshop | Amazon | IndieBound
Stud Like Her by Fiona Zedde (February 5th)
Chance has been in love only once, but it wasn't with the girlfriend she stayed with for far too long. The same girlfriend who dropped Chance when she became too inconvenient. Or maybe just boring.
To bury her disappointment, Chance tries to return to the woman she loved back when she was too afraid to be herself. A stud attracted to other studs.
Instead of her old love, though, Chance finds Garet: a new and persistent admirer with the kind of swagger that leaves Chance weak in the knees. Garet is hot and very popular with her half a million followers on social media. She's also a lot younger than Chance is used to. Not to mention there's something familiar about her, something dangerous, that Chance can't quite put her finger on.
Buy it: Amazon
This is the sequel to The Unspoken Name
Two years ago, Csorwe and Shuthmili risked the anger of the wizard Belthandros Sethennai to gain their freedom. Now, they make their living exploring relic worlds of the ancient serpent empire of Echentyr. They think they're prepared for anything―but when one of their expeditions releases an Echentyri soldier who has slept undisturbed since the fall of her homeland, they are thrown back into a conflict that has lain dormant for thousands of years. Shuthmili will give anything to protect the woman and the life that she loves, but as events spiral out of control, she is torn between clinging to her humanity and embracing her eldritch power.
Meanwhile, Tal Charossa returns to Tlaanthothe to find that Sethennai has gone missing. Tal wants nothing to do with his old boss and former lover, so when a magical catastrophe befalls the city, Tal tries to run rather than face his past―but he soon learns that something even worse may lurk in the future. Throughout the worlds of the Echo Maze, fragments of an undead goddess begin to awaken, and not all confrontations can be put off forever . . .
Buy it: Bookshop | Amazon | IndieBound
Though Owen Tanner has never met anyone else who has a chatty bird in their chest, medical forums would call him a Terror. From the moment Gail emerged between Owen's ribs, his mother knew that she had to hide him away from the world. After a decade spent in hiding, Owen takes a brazen trip outdoors in the middle of a forest fire, and his life is upended forever.
Suddenly, Owen is forced to flee the home that had once felt so confining and hide in plain sight with his uncle and cousin in Washington. There, he feels the joy of finding a family among friends; of sharing the bird in his chest and being embraced fully; of falling in love and feeling the devastating heartbreak of rejection before finding a spark of happiness in the most unexpected place; of living his truth regardless of how hard the thieves of joy may try to tear him down. But the threat of the Army of Acronyms is a constant, looming presence, making Owen wonder if he'll ever find a way out of the cycle of fear.
Buy it: Bookshop | Amazon | IndieBound
This is the sequel to Black Leopard, Red Wolf
In Black Leopard, Red Wolf, Sogolon the Moon Witch proved a worthy adversary to Tracker as they clashed across a mythical African landscape in search of a mysterious boy who disappeared. In Moon Witch, Spider King, Sogolon takes center stage and gives her own account of what happened to the boy, and how she plotted and fought, triumphed and failed as she looked for him. It's also the story of a century-long feud—seen through the eyes of a 177-year-old witch—that Sogolon had with the Aesi, chancellor to the king. It is said that Aesi works so closely with the king that together they are like the eight limbs of one spider. Aesi's power is considerable—and deadly. It takes brains and courage to challenge him, which Sogolon does for reasons of her own.
Both a brilliant narrative device—seeing the story told in Black Leopard, Red Wolf from the perspective of an adversary and a woman—as well as a fascinating battle between different versions of empire, Moon Witch, Spider King delves into Sogolon's world as she fights to tell her own story. Part adventure tale, part chronicle of an indomitable woman who bows to no man, it is a fascinating novel that explores power, personality, and the places where they overlap.
Buy it: Bookshop | Amazon | IndieBound
The Verifiers by Jane Pek (February 22nd)
Claudia Lin is used to disregarding her fractious family's model-minority expectations: she has no interest in finding either a conventional career or a nice Chinese boy. She's also used to keeping secrets from them, such as that she prefers girls—and that she's just been stealth-recruited by Veracity, a referrals-only online-dating detective agency.
A lifelong mystery reader who wrote her senior thesis on Jane Austen, Claudia believes she's landed her ideal job. But when a client goes missing, Claudia breaks protocol to investigate—and uncovers a maelstrom of personal and corporate deceit. Part literary mystery, part family story, The Verifiers is a clever and incisive examination of how technology shapes our choices, and the nature of romantic love in the digital age.
Buy it: Bookshop | Amazon | IndieBound
Med school dropout Lena is desperate for a job, any job, to help her parents, who are approaching bankruptcy after her father was injured and laid off nearly simultaneously. So when she is offered a position, against all odds, working for one of Boston's most elite families, the illustrious and secretive Verdeaus, she knows she must accept it—no matter how bizarre the interview or how vague the job description.
By day, she is assistant to the family doctor and his charge, Jonathan, the sickly, poetic, drunken heir to the family empire, who is as difficult as his illness is mysterious. By night, Lena discovers the more sinister side of the family, as she works overtime at their lavish parties, helping to hide their self-destructive tendencies . . . and trying not to fall for Jonathan's alluring sister, Audrey. But when she stumbles upon the knowledge that the Verdeau patriarch is the one responsible for the ruin of her own family, Lena vows to get revenge—a poison-filled quest that leads her further into this hedonistic world than she ever bargained for, forcing her to decide how much—and who—she's willing to sacrifice for payback.
Buy it: Bookshop | Amazon | IndieBound
It's been months since aspiring journalist Kian Andrews has heard from his ex-boyfriend, Hudson Rivers, but an urgent text has them meeting at a café. Maybe Hudson wants to profusely apologize for the breakup. Or confess his undying love. . . But no, Hudson has a favor to ask—he wants Kian to pretend to be his boyfriend while his parents are in town, and Kian reluctantly agrees.
The dinner doesn't go exactly as planned, and suddenly Kian is Hudson's plus one to Georgia's wedding of the season. Hudson comes from a wealthy family where reputation is everything, and he really can't afford another mistake. If Kian goes, he'll help Hudson preserve appearances and get the opportunity to rub shoulders with some of the biggest names in media. This could be the big career break Kian needs.
But their fake relationship is starting to feel like it might be more than a means to an end, and it's time for both men to fact-check their feelings.
Buy it: Bookshop | Amazon | IndieBound
Delilah Green swore she would never go back to Bright Falls—nothing is there for her but memories of a lonely childhood where she was little more than a burden to her cold and distant stepfamily. Her life is in New York, with her photography career finally gaining steam and her bed never empty. Sure, it's a different woman every night, but that's just fine with her.
When Delilah's estranged stepsister, Astrid, pressures her into photographing her wedding with a guilt trip and a five-figure check, Delilah finds herself back in the godforsaken town that she used to call home. She plans to breeze in and out, but then she sees Claire Sutherland, one of Astrid's stuck-up besties, and decides that maybe there's some fun (and a little retribution) to be had in Bright Falls, after all.
Having raised her eleven-year-old daughter mostly on her own while dealing with her unreliable ex and running a bookstore, Claire Sutherland depends upon a life without surprises. And Delilah Green is an unwelcome surprise…at first. Though they've known each other for years, they don't really know each other—so Claire is unsettled when Delilah figures out exactly what buttons to push. When they're forced together during a gauntlet of wedding preparations—including a plot to save Astrid from her horrible fiancé—Claire isn't sure she has the strength to resist Delilah's charms. Even worse, she's starting to think she doesn't want to…
Buy it: Bookshop | Amazon | B&N | Hudson Booksellers | Parnassus Books | IndieBound
Dead Collections by Isaac Fellman (February 22nd)
When archivist Sol meets Elsie, the larger than life widow of a moderately famous television writer who's come to donate her wife's papers, there's an instant spark. But Sol has a secret: he suffers from an illness called vampirism, and hides from the sun by living in his basement office. On their way to falling in love, the two traverse grief, delve into the Internet fandom they once unknowingly shared, and navigate the realities of transphobia and the stigmas of carrying the "vampire disease."
Then, when strange things start happening at the collection, Sol must embrace even more of the unknown to save himself and his job.
Buy it: Bookshop | Amazon | IndieBound
When shy, sensitive Laura Stearns arrives at St. Dunstan's Academy in Maine, she dreams that life there will echo her favorite novel, All Before Them, the sole surviving piece of writing by Byronic "prep school prophet" (and St. Dunstan's alum) Sebastian Webster, who died at nineteen, fighting in the Spanish Civil War. She soon finds the intensity she is looking for among the insular, Webster-worshipping members of the school's chapel choir, which is presided over by the charismatic, neurotic, overachiever Virginia Strauss. Virginia is as fanatical about her newfound Christian faith as she is about the miles she runs every morning before dawn. She expects nothing short of perfection from herself—and from the members of the choir.
Virginia inducts the besotted Laura into a world of transcendent music and arcane ritual, illicit cliff-diving and midnight crypt visits: a world that, like Webster's novels, finally seems to Laura to be full of meaning. But when a new school chaplain challenges Virginia's hold on the "family" she has created, and Virginia's efforts to wield her power become increasingly dangerous, Laura must decide how far she will let her devotion to Virginia go.
Buy it:  Amazon | IndieBound
Now that college is over, English graduate Ben Cook is on the job hunt looking for something…anything…related to his passion for reading and writing. But interview after interview, hiring committee after hiring committee, Ben soon learns getting the dream job won't be as easy as he thought. Proofreading? Journalism? Copywriting? Not enough experience. It turns out he doesn't even have enough experience to be a garbage collector! But when Ben stumbles upon a "Now Hiring—No Experience Necessary" sign outside a restaurant, he jumps at the chance to land his first job. Plus, he can keep looking for a writing job in the meantime. He's actually not so bad in the kitchen, but he will have to pass a series of cooking tests to prove he's got the culinary skills to stay on full-time. But it's only temporary…right?
When Ben begins developing a crush on Liam, one of the other super dreamy chefs at the restaurant, and when he starts ditching his old college friends and his old writing job plans, his career path starts to become much less clear.
Buy it: Bookshop | Amazon | IndieBound
When Neema Avashia tells people where she's from, their response is nearly always a disbelieving "There are Indian people in West Virginia?" A queer Asian American teacher and writer, Avashia fits few Appalachian stereotypes. But the lessons she learned in childhood about race and class, gender and sexuality continue to inform the way she moves through the world today: how she loves, how she teaches, how she advocates, how she struggles.
Another Appalachia examines both the roots and the resonance of Avashia's identity as a queer desi Appalachian woman, while encouraging readers to envision more complex versions of both Appalachia and the nation as a whole. With lyric and narrative explorations of foodways, religion, sports, standards of beauty, social media, gun culture, and more, Another Appalachia mixes nostalgia and humor, sadness and sweetness, personal reflection and universal questions.
Buy it: Bookshop | Amazon | Indiebound | WVU Press
It's four in the morning, and our narrator is walking home from the club when they realise that it's February 29th – the birthday of the man who was something like their first love. Piecing together art, letters and memory, they set about trying to write the story of a doomed affair that first sparked and burned a decade ago.
Ten years earlier, and our young narrator and a boy named Thomas James fall into bed with one another over the summer of their graduation. Their ensuing affair, with its violent, animal intensity and its intoxicating and toxic power play will initiate a dance of repulsion and attraction that will cross years, span continents, drag in countless victims – and culminate in terrible betrayal.
Buy it:  Amazon
Eleutheria by Allegra Hyde (March 8th)
A story of idealism, activism, and systemic corruption, centered on a naïve young woman's quest for agency in a world ravaged by climate change.
Willa Marks has spent her whole life choosing hope. She chooses hope over her parents' paranoid conspiracy theories, over her dead-end job, over the rising ocean levels. And when she meets Sylvia Gill, renowned Harvard professor, she feels she's found the justification of that hope. Sylvia is the woman-in-black: the only person smart and sharp enough to compel the world to action. But when Sylvia betrays her, Willa fears she has lost hope forever.
And then she finds a book in Sylvia's library: a guide to fighting climate change called Living the Solution. Inspired by its message and with nothing to lose, Willa flies to the island of Eleutheria in the Bahamas to join the author and his group of ecowarriors at Camp Hope. Upon arrival, things are not what she expected. The group's leader, author Roy Adams, is missing, and the compound's public launch is delayed. With time running out, Willa will stop at nothing to realize Camp Hope's mission—but at what cost?
Buy it: Bookshop | Amazon | IndieBound
1657. Marie, a gifted healer of the Deer Clan, does not want to marry the green-eyed soldier from France who has asked for her hand. But her people are threatened by disease and starvation and need help against the Iroquois and their English allies if they are to survive. When her chief begs her to accept the white man's proposal, she cannot refuse him, and sheds her deerskin tunic for a borrowed blue wedding dress to become Pierre's bride.
1675. Jeanne, Marie's oldest child, is seventeen, neither white nor Algonquin, caught between worlds. Caught by her own desires, too. Her heart belongs to a girl named Josephine, but soon her father will have to find her a husband or be forced to pay a hefty fine to the French crown. Among her mother's people, Jeanne would have been considered blessed, her two-spirited nature a sign of special wisdom. To the settlers of New France, and even to her own father, Jeanne is unnatural, sinful–a woman to be shunned, beaten, and much worse.
With the poignant, unforgettable story of Marie and Jeanne, Danielle Daniel reaches back through the centuries to touch the very origin of the long history of violence against Indigenous women and the deliberate, equally violent disruption of First Nations cultures.
Buy it:  Amazon | IndieBound
My Volcano by John Elizabeth Stintzi (March 8th)
On June 2, 2016, a protrusion of rock growing from the Central Park Reservoir is spotted by a jogger. Three weeks later, when it finally stops growing, it's nearly two-and-a-half miles tall, and has been determined to be an active volcano.
As the volcano grows and then looms over New York, an eight-year-old boy in Mexico City finds himself transported 500 years into the past, where he witnesses the fall of the Aztec Empire; a Nigerian scholar in Tokyo studies a folktale about a woman of fire who descends a mountain and destroys an entire village; a white trans writer in Jersey City struggles to write a sci-fi novel about a thriving civilization on an impossible planet; a nurse tends to Syrian refugees in Greece while grappling with the trauma of living through the bombing of a hospital in Kunduz, Afghanistan; a nomadic farmer in Mongolia is stung by a bee, magically transforming him into a green, thorned, flowering creature that aspires to connect every living thing into its consciousness.
With its riveting and audacious vision, My Volcano is a tapestry on fire, a distorted and cinematic new work from the fiercely talented John Elizabeth Stintzi.
Buy it: Two Dollar Radio (US) | Arsenal Pulp Press (Can) | Amazon
In the wake of the First World War, Jonathan Morgan stows away on an Antarctic expedition, determined to find his rightful place in the world of men. Aboard the expeditionary ship of his hero, the world-famous explorer James "Australis" Randall, Jonathan may live as his true self—and true gender—and have the adventures he has always been denied. But not all is smooth sailing: the war casts its long shadow over them all, and grief, guilt, and mistrust skulk among the explorers.
When disaster strikes in Antarctica's frozen Weddell Sea, the men must take to the land and overwinter somewhere which immediately seems both eerie and wrong; a place not marked on any of their part-drawn maps of the vast white continent. Now completely isolated, Randall's expedition has no ability to contact the outside world. And no one is coming to rescue them.
In the freezing darkness of the Polar night, where the aurora creeps across the sky, something terrible has been waiting to lure them out into its deadly landscape…
As the harsh Antarctic winter descends, this supernatural force will prey on their deepest desires and deepest fears to pick them off one by one. It is up to Jonathan to overcome his own ghosts before he and the expedition are utterly destroyed.
Buy it: Bookshop | Amazon | IndieBound
When his father falls ill, Andrés, a professor of public health, returns to his suburban hometown to tend to his father's recovery. Reevaluating his rocky marriage in the wake of his husband's infidelity and with little else to do, he decides to attend his twenty-year high school reunion, where he runs into the long-lost characters of his youth.
Jeremy, his first love, is now married with two children after having been incarcerated and recovering from addiction. Paul, who Andrés has long suspected of having killed a man in a homophobic attack, is now an Evangelical minister and father of five. And Simone, Andrés's best friend, is in a psychiatric institution following a diagnosis of schizophrenia. During this short stay, Andrés confronts these relationships, the death of his brother, and the many sacrifices his parents made to offer him a better life.
Buy it: Bookshop | Amazon | IndieBound
The Four Realms—Life, Death, Light, and Darkness—all converge on the city of dusk. For each realm there is a god, and for each god there is an heir.
But the gods have withdrawn their favor from the once vibrant and thriving city. And without it, all the realms are dying.
Unwilling to stand by and watch the destruction, the four heirs—Risha, a necromancer struggling to keep the peace; Angelica, an elementalist with her eyes set on the throne; Taesia, a shadow-wielding rogue with rebellion in her heart; and Nik, a soldier who struggles to see the light— will sacrifice everything to save the city.
But their defiance will cost them dearly.
Buy it: Bookshop | Amazon | IndieBound
On Crow Island, people whisper, real magic lurks just below the surface. New to the idyllic summer getaway, Annie Mason is confident those are only rumors. Magic—the kind that leaves soldiers shell shocked and families heartbroken—has been prohibited since the war ended. Now, the closest anyone gets are party tricks designed for the rich and aimless.
Neither real magic nor faux magic interests Annie. Not after it stole her future. She's only on the island to settle her late father's estate and, hopefully, reconnect with her long-absent best friend, Beatrice, who fled their dreary lives for a more glamorous one.
Yet Crow Island is brimming with temptation, and the biggest one may be her enigmatic new neighbor.
Mysterious and alluring, Emmeline Delacroix is a figure shadowed by rumors of witchcraft. And when Annie witnesses a confrontation between Bea and Emmeline at one of Crow Island's extravagant parties, she is drawn into a glittering, haunted world. A world where the boundaries of wickedness are tested, and the cost of illicit magic might be death.
Buy it: Amazon | Waterstones | Blackwells | Book Depository
Young Mungo by Douglas Stuart (April 5th)
Born under different stars—Mungo a Protestant and James a Catholic—they should be sworn enemies if they're to be seen as men at all. Their environment is a hyper-masculine and sectarian one, for gangs of young men and the violence they might dole out dominate the Glaswegian estate where they live. And yet against all odds Mungo and James become best friends as they find a sanctuary in the pigeon dovecote that James has built for his prize racing birds. As they fall in love, they dream of finding somewhere they belong, while Mungo works hard to hide his true self from all those around him, especially from his big brother Hamish, a local gang leader with a brutal reputation to uphold. But the threat of discovery is constant and the punishment unspeakable. And when several months later Mungo's mother sends him on a fishing trip to a loch in Western Scotland, together with two strange men whose drunken banter belies murky pasts, he will need to summon all his inner strength and courage to try to get back to a place of safety, a place where he and James might still have a future.
Buy it: Bookshop | Amazon | IndieBound
New to Liberty by DeMisty D. Bellinger (April 5th)
In 1966, Sissily travels across Kansas with an older man, the father of one of her schoolfriends. On their way to California to begin a life together, he insists on stopping at his family ranch to see his mother. This family reunion is a painful reminder for Sissily about the truth about her own heritage, but she also sees a woman who, decades later, is still scarred by the great depression.
In 1947, Nella's family relocates to Kansas from Milwaukee, and during the summer before her senior year, begins an interracial relationship with a white man called Lucky. They can only meet in secret, or as Lucky is in a wheelchair sometimes Nella pretends to be his nurse. When three white men stumble upon "Nurse Nella" one catastrophic afternoon, the violence of a racist society forces Nella to face the reality of their situation.
In 1933, at the height of the dust bowl and brutal jackrabbit roundups, surrounded by violence and starvation, Greta finds love with another farm woman. Their clandestine encounters will be unsustainable for obvious reasons but will have consequences for generations. A novel told in three parts, New to Liberty showcases the growth and strength of three unforgettable women as they evolve in a society that refuses to. In lustrous prose, DeMisty Bellinger brings the quiet, but treacherous landscape to life, offering a snapshot of mid-century America and keeping readers guessing until the end as to how these three women are connected.
Buy it: Bookshop | Amazon | IndieBound
Lia Harris is tired of being the odd one out. She's never quite fit in with her uptight family, and now that her roommates have all found love, she's starting to feel like a third wheel in her own apartment. Fed up with her mother's constant meddling in her love life, Lia drops hints about a girlfriend she doesn't have. But with her brother's London nuptials approaching, she needs to find a date to save face. Lia turns to her best friend, Rosie, for help, and Rosie delivers–with the fun, gorgeous Grace Poston.
Grace loves to have a good time, hiding her insecurities behind a sunny smile. Her recent move to London has provided her with a much-needed fresh start. Grace isn't looking for love, and she hates weddings, having weathered more than her fair share of heartache. Friendships are different, though, so for Rosie's sake, she reluctantly agrees to pose as Lia's adoring girlfriend for the wedding festivities.
Both Grace and Lia are prepared for an awkward weekend, complete with prying family members and a guest room with only one bed. As it turns out, they get along well–spectacularly, in fact. Before they know it, the chemistry they're faking feels all too real. But is their wedding weekend a fleeting performance or the rehearsal for a love that's meant to last?
Buy it: Bookshop | Amazon | IndieBound
Spear by Nicola Griffith (April 19th)
She left all she knew to find who she could be . . .
She grows up in the wild wood, in a cave with her mother, but visions of a faraway lake drift to her on the spring breeze, scented with promise. And when she hears a traveler speak of Artos, king of Caer Leon, she decides her future lies at his court. So, brimming with magic and eager to test her strength, she breaks her covenant with her mother and sets out on her bony gelding for Caer Leon.
With her stolen hunting spear and mended armour, she is an unlikely hero, not a chosen one, but one who forges her own bright path. Aflame with determination, she begins a journey of magic and mystery, love, lust and fights to death. On her adventures, she will steal the hearts of beautiful women, fight warriors and sorcerers, and make a place to call home.
Buy it: Bookshop | Amazon | IndieBound
After twelve years of marriage and two kids, Merit has begun to feel like a stranger in her own life. She loves her husband and sons, but she desperately needs something more than sippy cups and monthly sex. So, she returns to her career at Jager + Brandt, where a brilliant and beautiful Danish architect named Jane decides to overlook the "break" in Merit's résumé and give her a shot. Jane is a supernova—witty and dazzling and unapologetically herself—and as the two work closely together, their relationship becomes a true friendship. In Jane, Merit sees the possibility of what a woman could be. And Jane sees Merit exactly for who she is. Not the wife and mother dutifully performing the roles expected of her, but a whole person.
Their relationship quickly becomes a cornerstone in Merit's life. And as Merit starts to open her mind to the idea of more—more of a partner, more of a match, more out of love—she begins to question: What if the love of her life isn't the man she married. What if it's Jane?
Buy it: Bookshop | Amazon | IndieBound
There are three things you need to know about Preston "PK" Kingsley:
He's a writer, toiling in obscurity as an editorial assistant at a New York City publishing house.
He is not a cliché. No, really.
He's been secretly in love with his best friend, Art, since they once drunkenly kissed in college.
When Art moves in with PK following a bad breakup, PK hopes this will be the moment when Art finally sees him as more than a friend. But Art seems to laugh off the very idea of them in a relationship, so PK returns to his writing roots—in fiction, he can say all the things he can't say out loud.
In his book, PK can be the perfect boyfriend.
Before long, it seems like the whole world has a crush on the fictionalized version of him, including Art, who has no idea that the hot new book everyone's talking about is PK's story. But when his brilliant plan to win Art over backfires, PK might lose not just his fantasy book boyfriend, but his best friend.
Buy it: Bookshop | Amazon | IndieBound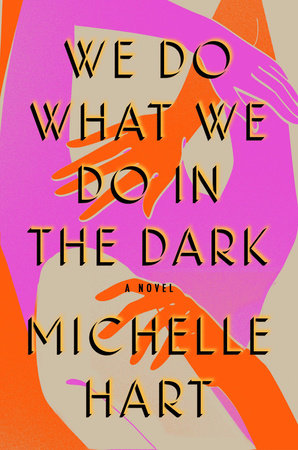 Mallory is a freshman in college, reeling from her mother's recent death, when she encounters the woman. She sees her for the first time at the university's gym, immediately entranced. Soon, they meet, drawn by an electric tension and shared past wounds; before long, they begin sleeping together in secret. Self-possessed, successful, brilliant, and aloof—the woman is everything Mallory wants…and wants to be. Desiring not only the woman but also the idea of who she is when they're together, Mallory retreats from the rest of the world, solidifying a sense of aloneness that has both haunted and soothed her since childhood and will continue to do so for years even after the affair ends. As an adult, Mallory must decide whether to stay safely in isolation or step fully into the world, to confront what the woman meant to her and how their relationship shaped her, for better or worse.
Mallory's life is transformed by loss and by love and by discovering who she is while enduring both. In this enthralling debut novel, the complexities of influence, obsession, and admiration reveal how desire and its consequences can alter the trajectory of someone's life.
Buy it: Amazon | IndieBound
Dear (never-been-quite-over-you) Crush,
It's been a few years since we were together,
but I can't stop thinking about the time we almost…
Wren Roland has never been kissed, but he wants that movie-perfect ending more than anything. Feeling nostalgic on the eve of his birthday, he sends emails to all the boys he (ahem) loved before he came out. Morning brings the inevitable Oh God What Did I Do?, but he brushes that panic aside. Why stress about it? None of his could-have-beens are actually going to read the emails, much less respond. Right?
Enter Derick Haverford, Wren's #1 pre-coming-out-crush and his drive-in theater's new social media intern. Everyone claims he's coasting on cinematic good looks and his father's connections, but Wren has always known there's much more to Derick than meets the eye. Too bad he doesn't feel the same way about the infamous almost-kiss that once rocked Wren's world.
Whatever. Wren's no longer a closeted teenager; he can survive this. But as their hazy summer becomes consumed with a special project that may just save the struggling drive-in for good, Wren and Derick are drawn ever-closer…and maybe, finally, Wren's dream of a perfect-kiss-before-the-credits is within reach.
Buy it: Bookshop | Amazon | IndieBound
Seeing Strangers by Sebastian J. Plata (May 3rd)
Life is going well for Greg Kelly. He's married to the handsome and kind Cristian, a Spanish-born artist who is also a talented cook. Greg's work as a translator for an IT startup allows them to live comfortably in a stylish Bushwick two bedroom and enjoy just about all NYC has to offer―including sleeping with other men, since Greg and Cristian's marriage has been open for the past few years. This arrangement has been particularly appealing to Greg and his exceptional sexual appetite. Now approaching their mid-thirties, fatherhood calls and they enlist a friend to act as surrogate.
In order to focus on building a family, Greg and Cristian decide to close up the marriage when the baby arrives. Greg is going to miss his hookups, but at least he has the summer for one last hurrah. He methodically plans his hookups via Grindr and Tinder, carefully coordinates train routes for quick lunchtime hookups, and scouts potential candidates anywhere, anytime, like an old time Hollywood casting director.
As their baby's due date draws closer, anxiety sets in over Greg's impending parental responsibilities, the loss of his sexual freedom, and even his marriage to Cristian. But before he can sort out his feelings, a spurned hook-up reappears―Russell, an arrogant tv producer, who had wanted a relationship with Greg. And the problem is, Russell just won't go away, infiltrating himself into Greg's life in the worst ways possible, threatening his marriage and sanity. Greg is left asking, what does it mean to find happiness but still crave more?
Buy it: Amazon | IndieBound
If sex is a truth-teller, Eve—a young, queer woman in Brooklyn—is looking for answers. On an evening when she is feeling particularly impulsive, she posts some nude photos of herself online. This is how Eve meets Olivia, and through Olivia, the charismatic Nathan—and soon the three begin a relationship that disturbs Eve as much as it delights her. As each act of the affair unfolds, Eve is left to ask: to whom is she responsible? And to what extent do our desires determine who we are?
Buy it: Amazon | IndieBound
Danny Scudd is absolutely fine. He always dreamed of escaping the small-town life of his parents' fish and chip shop, moving to London, and becoming a journalist. And, after five years in the city, his career isn't exactly awful, and his relationship with pretentious Tobbs isn't exactly unfulfilling. Certainly his limited edition Dolly Parton vinyls and many (maybe too many) house plants are hitting the spot. However, a visit to the local clinic reveals that Tobbs might not have been exactly faithful. In fact, Tobbs claims they were never operating under the "antiquated" terms of monogamy to begin with. Oh, and Danny's flatmates are unceremoniously evicting him because they want to start a family. It's all going quite well.
Newly single and with nowhere to live, Danny is forced to move in with his best friend, Jacob, a flamboyant non-binary artist whom he's known since childhood, and their extravagant group of friends living in an East London "commune." What follows is a colorful voyage of discovery through modern queer life, dating, work, and lots of therapy—all places Danny has always been too afraid to fully explore. Upon realizing just how little he knows about himself and his sexuality, he careens from one questionable decision (and man) to another, relying on his inscrutable new therapist and housemates to face the demons he's spent his entire life trying to repress. Is he really fine, after all?
Buy it: Bookshop | Amazon | IndieBound
"No maids, no funny talking, no fainting flowers." Luli Wei is beautiful, talented, and desperate to be a star. Coming of age in pre-Code Hollywood, she knows how dangerous the movie business is and how limited the roles are for a Chinese American girl from Hungarian Hill—but she doesn't care. She'd rather play a monster than a maid.
But in Luli's world, the worst monsters in Hollywood are not the ones on screen. The studios want to own everything from her face to her name to the women she loves, and they run on a system of bargains made in blood and ancient magic, powered by the endless sacrifice of unlucky starlets like her. For those who do survive to earn their fame, success comes with a steep price. Luli is willing to do whatever it takes—even if that means becoming the monster herself.
Buy it: Amazon | IndieBound
Misrule by Heather Walter (May 10th)
This is the sequel to Malice
The Dark Grace is dead.
Feared and despised for the sinister power in her veins, Alyce wreaks her revenge on the kingdom that made her an outcast. Once a realm of decadence and beauty, Briar is now wholly Alyce's wicked domain. And no one will escape the consequences of her wrath. Not even the one person who holds her heart.
Princess Aurora saw through Alyce's thorny facade, earning a love that promised the dawn of a new age. But it is a love that came with a heavy price: Aurora now sleeps under a curse that even Alyce's vast power cannot seem to break. And the dream of the world they would have built together is nothing but ash.
Alyce vows to do anything to wake the woman she loves, even if it means turning into the monster Briar believes her to be. But could Aurora love the villain Alyce has become?
Or is true love only for fairy tales?
Buy it: Bookshop | Amazon | IndieBound
Morgan Flowers just wants to hide. Raised by their neurodivergent father, Morgan has grown up haunted by the absence of their mysterious mother Zoe, especially now, as they navigate their gender identity and the turmoil of first love. Their father Julian has raised Morgan with care, but he can't quite fill the gap left by the dazzling and destructive Zoe, who fled to Europe on Morgan's first birthday. And when Zoe is dumped by her girlfriend Brigid, she suddenly comes crashing back into Morgan and Julian's lives, poised to disrupt the fragile peace they have so carefully cultivated.
Through it all, Julian and Brigid have become unlikely pen-pals and friends, united by the knowledge of what it's like to love and lose Zoe; they both know that she hasn't changed. Despite the red flags, Morgan is swiftly drawn into Zoe's glittering orbit and into a series of harmful missteps, and Brigid may be the only link that can pull them back from the edge.
Buy it:  Amazon | IndieBound
Two years ago, Miss Viola Carroll seized the chance to live as her true self—at the cost of cutting nearly all ties to her past. Presumed to have died at the battle of Waterloo, she instead has taken a position as a lady's companion. Yet when she discovers her childhood companion, the Duke of Gracewood, blames himself for her death, she realizes that history cannot be so neatly set aside. She barely recognizes the darkly brooding man Gracewood has become . . . but beneath his guilt and shame, she sees the ghost of her old friend.
Only now an incendiary attraction burns between them . . .
Justin de Vere, Duke of Gracewood, lost everything when his best friend died: his health, his faith, and his joy in the world. But when family machinations bring Viola Carroll back into his life, he begins believing that his heart is far from dead. He is desperate to prove himself capable of providing Viola with the life she deserves, but after losing so much of himself to grief, he fears he has nothing left to give.
If they are to embrace a future together, Gracewood must move past his grief. But if there is one truth Viola knows, it is the precariousness of desire. Can they both put aside their fear and heartache and nurture a new love from the ashes of their old friendship?
Buy it: Bookshop | Amazon | IndieBound
Feyi Adekola wants to learn how to be alive again.
It's been five years since the accident that killed the love of her life and she's almost a new person now—an artist with her own studio, and sharing a brownstone apartment with her ride-or-die best friend, Joy, who insists it's time for Feyi to ease back into the dating scene. Feyi isn't ready for anything serious, but a steamy encounter at a rooftop party cascades into a whirlwind summer she could have never imagined: a luxury trip to a tropical island, decadent meals in the glamorous home of a celebrity chef, and a major curator who wants to launch her art career.
She's even started dating the perfect guy, but their new relationship might be sabotaged before it has a chance by the dangerous thrill Feyi feels every time she locks eyes with the one person in the house who is most definitely off-limits. This new life she asked for just got a lot more complicated, and Feyi must begin her search for real answers. Who is she ready to become? Can she release her past and honor her grief while still embracing her future? And, of course, there's the biggest question of all—how far is she willing to go for a second chance at love? ​
Buy it: Bookshop | Amazon | IndieBound
In this delightful debut collection of prize-winning stories, queer, gender-nonconforming, and trans characters struggle to find love and forgiveness, despite their sometimes comic, sometimes tragic mistakes.
In one story, a young lesbian tries to have a baby with her lover using an unprofessional sperm donor and a high-powered, rainbow-colored cocktail. In another, a fifth-grader explores gender identity by dressing as an ox—instead of a matriarch—for a class Oregon Trail reenactment. Meanwhile a nonbinary person on the eve of top surgery dangerously experiments with an open relationship during the height of the COVID crisis.
With insight and compassion, debut author Lydia Conklin takes their readers to a meeting of a queer feminist book club and to a convention for trans teenagers, revealing both the dark and lovable sides of their characters. The stories in Rainbow Rainbow will make you laugh and wince, sometimes at the same time.
Buy it: Bookshop | Amazon | B&N | IndieBound
Suddenly jobless and single after a devastating layoff followed by a breakup with his cheating ex, advertising copywriter Dominick Gibson flees Hell's Kitchen and finds himself trying get his life back on track in his hometown of Detroit, where he's got one objective in mind: To exit the shallow gay dating pool ASAP and be married by 35—and he's only got two years left.
Dom's best friend Troy Clements, an idealistic teacher who never left the Motor City, finds himself at odds with all the men in his life: A troubled boyfriend he's desperate to hold onto, a perpetually dissatisfied father, and his other best friend, Remy. Remy Patton is a rags-to-riches real estate agent in town with his own problems—namely choosing between making it work with a long-distance paramour or settling with a local Mr. Right Now that's not quite Mr. Right—but his friendship with Troy may be compromised over his latest high-stakes deal.
Follow these three men as they confront their evolving friendship, but also individual hiccups—workplace microaggressions, bad Tinder dates, situationships, frenemies, learning the Tamia hustle—while attempting to navigate the new and changing Detroit.
Buy it: Bookshop | Amazon | IndieBound
Yerba Buena by Nina LaCour (May 31st)
When Sara Foster runs away from home at sixteen, she leaves behind the girl she once was, capable of trust and intimacy. Years later, in Los Angeles, she is a sought-after bartender, renowned as much for her brilliant cocktails as for the mystery that clings to her. Across the city, Emilie Dubois is in a holding pattern, yearning for the beauty and community her Creole grandparents cultivated but unable to commit. On a whim, she takes a job arranging flowers at the glamorous restaurant Yerba Buena and embarks on an affair with the married owner.
The morning Emilie and Sara first meet at Yerba Buena, their connection is immediate. But the damage both women carry, and the choices they have made, pulls them apart again and again. When Sara's old life catches up to her, upending everything she thought she wanted just as Emilie has finally gained her own sense of purpose, they must decide if their love is more powerful than their pasts.
Buy it: Bookshop | Amazon | IndieBound
The gods wanted blood. She fought for love.
Achilles has fled her home and her vicious Myrmidon clan to live as a woman with the kallai, the transgender priestesses of Great Mother Aphrodite. When Odysseus comes to recruit the "prince" Achilles for a war against the Hittites, she prepares to die rather than fight as a man. However, her divine mother, Athena, intervenes, transforming her body into the woman's body she always longed for, and promises her everything: glory, power, fame, victory in war, and, most importantly, a child born of her own body. Reunited with her beloved cousin, Patroklos, and his brilliant wife, the sorceress Meryapi, Achilles sets out to war with a vengeance.
But the gods—a dysfunctional family of abusive immortals that have glutted on human sacrifices for centuries—have woven ancient schemes more blood-soaked and nightmarish than Achilles can imagine. At the center of it all is the cruel, immortal Helen, who sees Achilles as a worthy enemy after millennia of ennui and emptiness. In love with her newfound nemesis, Helen sets out to destroy everything and everyone Achilles cherishes, seeking a battle to the death.
An innovative spin on a familiar tale, this is the Trojan War unlike anything ever told, and an Achilles whose vulnerability is revealed by the people she chooses to fight…and chooses to trust.
Buy it: Amazon | B&N | IndieBound
Greenland by David Santos Donaldson (June 7th)

In 1919, Mohammed el Adl, the young Egyptian lover of British author E. M. Forster, spent six months in a jail cell. A century later, Kip Starling has locked himself in his Brooklyn basement study with a pistol and twenty-one gallons of Poland Spring to write Mohammed's story.
Kip has only three weeks until his publisher's deadline to immerse himself in the mind of Mohammed who, like Kip, is Black, queer, an Other. The similarities don't end there. Both of their lives have been deeply affected by their confrontations with Whiteness, homophobia, their upper crust education, and their white romantic partners. As Kip immerses himself in his writing, Mohammed's story – and then Mohammed himself – begins to speak to him, and his life becomes a Proustian portal into Kip's own memories and psyche. Greenland seamlessly conjures two distinct yet overlapping worlds where the past mirrors the present, and the artist's journey transforms into a quest for truth that offers a world of possibility.
Buy it: Amazon | IndieBound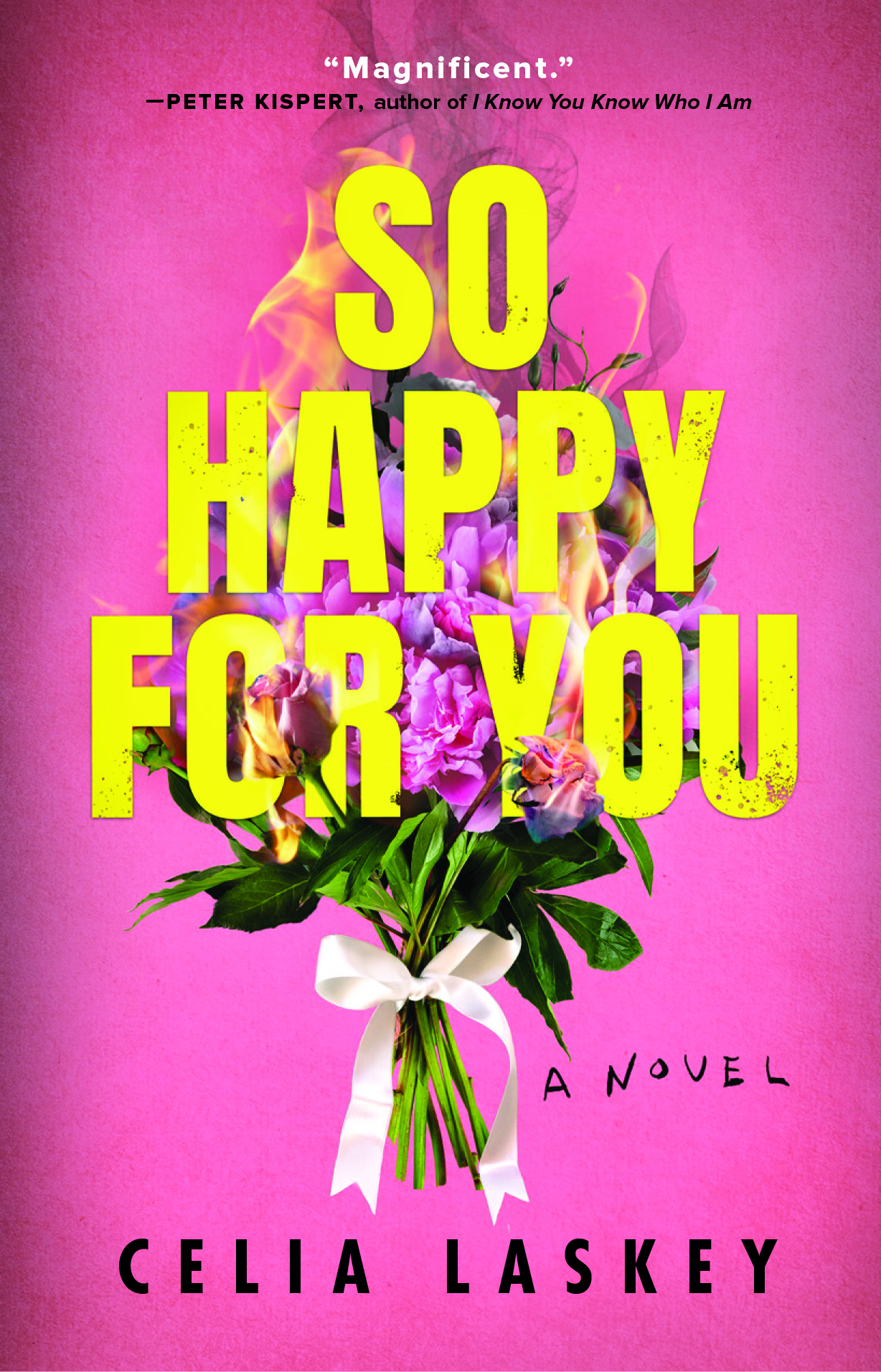 Robin and Ellie have been best friends since childhood. When Robin came out, Ellie was there for her. When Ellie's father died, Robin had her back. But when Ellie asks Robin to be her maid of honor, she is reluctant. A queer academic, Robin is dubious of the elaborate wedding rituals now sweeping the nation, which go far beyond champagne toasts and a bouquet toss. But loyalty wins out, and Robin accepts.
Yet, as the wedding weekend approaches, a series of ominous occurrences lead Robin to second-guess her decision. It seems that everyone in the bridal party is out to get her. Perhaps even Ellie herself.
Buy it:  Amazon | IndieBound
Things are looking up for Mr. and Mrs. Cho. Their dream of franchising their Korean plate lunch restaurants across Hawaiʻi seems within reach after a visit from Guy Fieri boosts the profile of Cho's Delicatessen. Their daughter, Grace, is busy finishing her senior year of college and working for her parents, while her older brother, Jacob, just moved to Seoul to teach English. But when a viral video shows Jacob trying—and failing—to cross the Korean demilitarized zone, nothing can protect the family from suspicion and the restaurant from waning sales.
No one knows that Jacob has been possessed by the ghost of his lost grandfather, who feverishly wishes to cross the divide and find the family he left behind in the north. As Jacob is detained by the South Korean government, Mr. and Mrs. Cho fear their son won't ever be able to return home, and Grace gets more and more stoned as she negotiates her family's undoing. Struggling with what they don't know about themselves and one another, the Chos must confront the separations that have endured in their family for decades.
Set in the months leading up to the 2018 false missile alert in Hawaiʻi, Joseph Han's profoundly funny and strikingly beautiful debut novel is an offering that aches with histories inherited and reunions missed, asking how we heal in the face of what we forget and who we remember.
Buy it: Bookshop | Amazon | IndieBound
At her day job in a Christian bakery and with her conservative family, Amy plays the role of a straight, church-going young woman—exactly what's expected in mid-2010s Tulsa, Oklahoma, the "Buckle of the Bible Belt." But at night, she tends bar at the only place in town that truly feels like home: Ruby Red's, a lovably grungy queer bar with a group of regulars who have become her chosen family. Amy's spent a lifetime learning how to walk this fine line, placing others before herself so effortlessly that she doesn't even realize she's lost touch with her own needs and desires.
Still, everything seems more than fine, especially when Amy falls into a whirlwind romance with Charley, a charming newcomer to Tulsa. But then Amy is suddenly outed and subsequently fired from her bakery job. When a new friend begs her to fill in for one of the bridesmaids at her wedding—and offers to pay Amy more than she makes in a single night at Ruby Red's—she can't afford to turn it down. As her relationship with Charley heats up, this one-off opportunity turns into a full-time business, thanks to Amy's baking talents, crafting skills, and expert ability to become whatever other people need her to be.
Between weddings, bachelorette parties, bridal showers, and dress fittings, Amy's in her element, her years of watching rom-coms and Say Yes to the Dress finally paying off. But at what cost? Gay marriage is not legal, yet she's playing the role of a straight girl, working hard to facilitate strangers' special days even while she's secretly dreaming of her own potential wedding day with Charley. When Amy's precarious balancing act strains her relationships to a breaking point, she must decide what it looks like to be true to herself—and if she has the courage to try.
Buy it: Bookshop | Amazon | IndieBound
Marian Hayes, the Duchess of Clare, just shot her husband. Of course, the evil, murderous man deserved what was coming to him, but now she must flee to the countryside. Unfortunately, the only person she can ask for help is the charismatic criminal who is blackmailing her—and who she may have left tied up a few hours before…
A highwayman, con artist, and all-around cheerful villain, Rob Brooks is no stranger to the wrong side of the law or the right side of anybody's bed. He never meant to fall for the woman whose secrets he promised to keep for the low price of five hundred pounds, but how could he resist someone who led him on a merry chase all over London, left him tied up in a seedy inn, and then arrived covered in her husband's blood and in desperate need of his help?
As they flee across the country—stopping to pick pockets, drink to excess, and rescue invalid cats—they discover more true joy and peace than either has felt in ages. But when the truth of Rob's past catches up to him, they must decide if they are willing to reshape their lives in order to forge a future together.
Buy it: Amazon | IndieBound
If you look hard enough at old photographs, we're there in the background: healers in the trenches; Suffragettes; Bletchley Park oracles; land girls and resistance fighters. Why is it we help in times of crisis? We have a gift. We are stronger than Mundanes, plain and simple.

At the dawn of their adolescence, on the eve of the summer solstice, four young girls–Helena, Leonie, Niamh and Elle–took the oath to join Her Majesty's Royal Coven, established by Queen Elizabeth I as a covert government department. Now, decades later, the witch community is still reeling from a civil war and Helena is now the reigning High Priestess of the organization. Yet Helena is the only one of her friend group still enmeshed in the stale bureaucracy of HMRC. Elle is trying to pretend she's a normal housewife, and Niamh has become a country vet, using her powers to heal sick animals. In what Helena perceives as the deepest betrayal, Leonie has defected to start her own more inclusive and intersectional coven, Diaspora. And now Helena has a bigger problem. A young warlock of extraordinary capabilities has been captured by authorities and seems to threaten the very existence of HMRC. With conflicting beliefs over the best course of action, the four friends must decide where their loyalties lie: with preserving tradition, or doing what is right.
Buy it: Amazon | IndieBound
Body Grammar by Jules Ohman (June 14th)
To her own dismay, Lou is a natural model: tall, thin, captivatingly androgynous, and with a striking look. Out of nowhere, every agent in the Portland area wants to represent her. But Lou doesn't care for fashion, nor does she wish to be seen. Fresh out of high school, Lou's plan is to spend the summer taking photographs and hoping to catch the attention of Ivy, her close friend and secret crush.
But when an afternoon hiking trip ends in a tragic accident, Lou finds herself lost, ridden with guilt, and unsure how to connect with her friends. Determined to find a purpose, Lou steps into the dizzying world of modeling auditions, commercial shoots, shockingly expensive haute couture, and runways in New York, Paris, and Milan. It's a whirlwind of learning how to walk, how to command her body and its movements, and how to manage her newfound fame. But in the dazzling flash of the camera and the thrill of seeing her face giant-size on billboards, Lou begins to worry that she's losing her identity-as a person, as an artist, and as a young woman still in love with the girl she left behind.
Buy it: Bookshop | Amazon | IndieBound
If you've been searching for smutty, fearless, gender diverse erotica written by affirming own-voices folks who get it, then this is the book you've been looking for Packed with explicit erotic stories from trans and nonbinary gender diverse writers, Heckin' Lewd celebrates sexual nonconformity, queerness, nontraditional relationship structures, and unrestrained lust, pleasure, and kink.
Buy it: Bookshop | Amazon | IndieBound
In the first book of a visionary African- and Arabian-inspired fantasy trilogy, three women band together against a cruel empire that divides people by blood.
Red is the blood of the elite, of magic, of control.
Blue is the blood of the poor, of workers, of the resistance.
Clear is the blood of the slaves, of the crushed, of the invisible.
Sylah dreams of days growing up in the resistance, being told she would spark a revolution that would free the empire from the red-blooded ruling classes' tyranny. That spark was extinguished the day she watched her family murdered before her eyes.
Anoor has been told she's nothing, no one, a disappointment, by the only person who matters: her mother, the most powerful ruler in the empire. But dust always rises in a storm.
Hassa moves through the world unseen by upper classes, so she knows what it means to be invisible. But invisibility has its uses: It can hide the most dangerous of secrets, secrets that can reignite a revolution.
As the empire begins a set of trials of combat and skill designed to find its new leaders, the stage is set for blood to flow, power to shift, and cities to burn.
Buy it: Amazon | IndieBound
Kadou, the shy prince of Arasht, finds himself at odds with one of the most powerful ambassadors at court–the body-father of the queen's new child–in an altercation which results in his humiliation.
To prove his loyalty to the queen, his sister, Kadou takes responsibility for the investigation of a break-in at one of their guilds, with the help of his newly appointed bodyguard, the coldly handsome Evemer, who seems to tolerate him at best. In Arasht, where princes can touch-taste precious metals with their fingers and myth runs side by side with history, counterfeiting is heresy, and the conspiracy they discover could cripple the kingdom's financial standing and bring about its ruin.
Buy it: Amazon | IndieBound
X by Davey Davis (June 28th)
The world is ending, and down-and-out sadist Lee spends their days working for a big corporation and their nights wandering the streets of Brooklyn listening to true crime podcasts. But everything changes when Lee is dragged to a warehouse party by their best friend, where they find themself in the clutches of the seductive and bloodthirsty X. When Lee seeks her out again, she's nowhere to be found.
Amid the steady constriction of civil rights and the purging of migrants and refugees, the U.S. government has recently begun encouraging the semi-voluntary "exporting" of undesirable citizens—the radicalized, the dissident, and the ungovernable. Word has it that X may be among those leaving. If Lee doesn't track her down soon, she may be gone forever.
Buy it: Bookshop | Amazon | IndieBound
Amy Chambers: restaurant owner, micromanager, control freak. 
Amy will do anything to revive her ailing restaurant, including hiring a former reality-show finalist with good connections and a lot to prove. But her hopes that Sophie's skills and celebrity status would bring her restaurant back from the brink of failure are beginning to wane…
Sophie Brunet: grump in the kitchen/sunshine in the streets, took thirty years to figure out she was queer. 
Sophie just wants to cook. She doesn't want to constantly post on social media for her dead-in-the-water reality TV career, she doesn't want to deal with Amy's take-charge personality and she doesn't want to think about what her attraction to her boss might mean…
Then, an opportunity: a new foodie TV show might provide the exposure they need. An uneasy truce is fine for starters, but making their dreams come true means making some personal and painful sacrifices and soon, there's more than just the restaurant at stake.
Buy it: Bookshop | Amazon | IndieBound
Harlem Sunset by Nekesa Afia (June 28th)
This is the followup to Dead Dead Girls
Harlem, 1927
With the horrors of the summer and the Girl Killer behind her, Louise Lloyd is eager to usher in her 28th year with her girlfriend and best friend by her side.
When Nora Davies, one of the girls Louise was kidnapped with, reintroduces herself, Louise is wary to connect. By the next morning, Nora will be dead, Rosa Maria Moreno covered in her blood, and no one can remember what happened.
With Rosa Maria's freedom on the line, Louise must get to the bottom of Nora's death before time runs out.
Buy it: Bookshop | Amazon | IndieBound